Small Business Tips and Tricks for Digital Evolution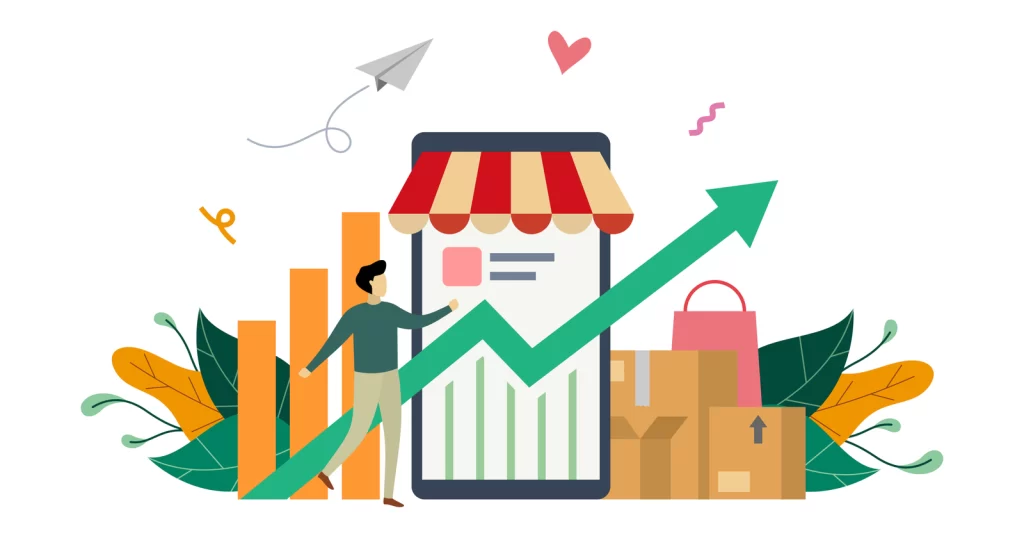 The world is becoming more and more technologically advanced by the day. It is important that businesses keep up to date with the digital transformation happening before our very eyes. If businesses fail to evolve with the times, it is likely that they will be left behind.
However, staying up to date with technological advancements can be a challenge, especially when the evolution carries on at the rate it has over the past decade or so. Businesses, especially those on the smaller side, need to employ the correct strategies in order to keep up with the competition.
In fact, being technologically savvy and employing digital transformation strategies might help skyrocket the growth of small businesses…
How Digital Transformation Can Help Small Businesses Thrive
As more and more businesses, especially large corporations with endless sums of money, continue to employ advancing technology, the needs of customers are becoming harder and harder to meet for smaller corporations.
Customers who make use of the services of companies like Amazon, Tesla, and the newly formed X, may find it difficult to trust smaller companies. This is especially true when smaller businesses aren't as technologically advanced as large corporations.
By adhering to digital trends and evolving with the times, smaller companies may come across to customers like larger corporations. This helps build customer trust and helps small businesses retain their customer base.
Customers much prefer services that are easy to understand and require little to no effort on their part.
So, with that in mind, another way that small businesses can leverage technology in their favour is by using digital advancements to provide faster, more effective, and more customer-friendly services to their clientele.
All-in-all, small businesses and recently launched start-ups must harness the power of technology to improve the services that they provide. This is the only way to stay competitive in a marketplace or industry that continues to shift via the evolution of technology.
But how can companies ensure effective digital transformation? How can they evolve within a budget and still remain profitable?
Well, there are a few great digital transformation strategies and tips that can help small businesses remain competitive in the current business marketplace. Let's go through a few of these transformation hacks now:
1) Empower Your Employees
What many businesses fail to recognise, when installing technology in the workplace, is that the tech is not there to replace the workforce. Instead, your employees work in tandem with the newly installed technology to produce work of a much higher quality.
Technology should be used to improve the effectiveness of the human workforce. As such, as a small business owner, you must empower your employees by training them to utilise technology as best they can.
This means providing training sessions in certain new digital programs, making sure that your employees aren't threatened by the advancements of new tech, and ensuring that the two can work in tandem with one another.
Not only will a workforce produce results more efficiently, but learning how to use different technological programs could improve other aspects of work-life, like collaboration and employee time monitoring.
A technologically empowered workforce is the best that any small business could hope for!
2) Don't Fall Prey to "Shiny Object Syndrome" – Prioritise the Right Tech
One of the biggest mistakes that many small businesses make when introducing technology into the workplace is choosing the wrong programs or software. Because of advancements in digital marketing, each and every piece of tech you come across may seem like the next best thing.
You mustn't, however, fall prey to what experts in digital transformation call the "shiny object syndrome". What this entails is seeing a new piece of tech and buying it, even when you don't need it at all.
Instead, you need to strategise digital transformation in your business. What this means is that you need to look at what it is your business needs and choose technology that could help bridge any necessary gaps.
For instance, if your company has been struggling to keep up with employee salary payments, start looking for solid employee payroll software. If your team has been struggling with internal communications look at workforce integration software that prioritises team collaboration.
Overall, you want to make sure that the tech you're choosing suits the needs of your business. This will not only save you money in the digital transformation process but may even end up making your business more profitable.
3) Identify a Budget and Time Frame
Like with any business evolution strategy, you need to budget and set a timeframe for transformation. Your strategy needs to be time and money effective, to be fully comprehensive.
One of the biggest hurdles that many small businesses and startups face when taking on a digitisation process is being able to afford all the necessary technology. But there are ways to overcome this hurdle, while consistently achieving technological growth.
Firstly, you need to realise that you don't need to overhaul your entire company immediately. The digital transformation process can be intermittent and take place over a long period of time.
You should prioritise which areas of your business are in the most drastic need of digitisation. Then, one by one, move through each stage by implementing technology to help streamline all your business processes.
This entire process could take upwards of 5 years. But, eventually, your entire company will be technologically driven and fully digitised.
Taking the long-term route can help save money, keep your business afloat, and ensure continuous business improvement.
The Bottom Line
It's clear that all businesses must evolve with the times, whether they are as big as Lucky Creek online casino or a small start-up that's emerging in the online sector. Doing so is essential to stay competitive in any industry or marketplace. The world is changing, and to stay afloat businesses, and the way they run, need to change too. By realising the potential that lies in complete digital transformation, following the three steps set out above, your small business may be able to compete with some of the largest corporations on the planet.